Dear Internet Marketer (or Aspiring Internet Marketer):
Aside from money … fame … big houses … fancy cars … huge wine and cigar collections …
… gourmet meals in 5 star restaurants … thousand-dollar suits … first-class travel across the globe … gold and diamond jewelry … and all the toys you could ever want …
… what's the one thing almost all the rich and famous Internet marketing "big guns" have that the little guys don't – but although they don't know it, easily could?
It's a boatload of profitable joint venture (JV) deals and partnerships.
In particular, doing JV deals with other Internet markets whose lists and sites allow you to reach consumers you could not otherwise reach on your own.
If you are on the mailing lists of some of the big players in Internet marketing today, you may have already noticed how many JV, affiliate, and licensing they do. It's almost constant.
And it's pretty simple: Guru X sells Guru Y's system to Guru X's list. Hundreds of units are sold, generating thousands in revenues from that one email. X and Y split the profits and both make out like bandits.
Why are JV deals so popular with successful Internet marketers? Because joint ventures offer some pretty attractive advantages that "going it alone" does not:
First, no matter how big and successful you are as an Internet marketer, you are constrained by the limited size of your list.

You may make a pretty penny marketing to your list over and over again. But eventually, lists start to fatigue and sales drop off.

In addition, when you market only to your list, you miss out on millions of potential customers who might plunk down cold, hard cash for your product but don't because they never hear about it.

Joint ventures solve that problem by giving you access to the many thousands of consumers on other marketers' lists. So you can quickly and easily multiply the size of your potential market five to tenfold or more.

Second, in JV's you lay out NO money up front. In traditional offline marketing, for me to promote my product in say a magazine like Cosmopolitan (for which I've written, by the way) would cost me thousands of dollars out of pocket to buy ad space – with no guarantee of results.

In JV deals, your affiliate partner doesn't charge you a dime to email a promotion for your product to his list. Instead, he gets a commission based on a percentage of the gross sales generated. Your out-of-pocket cost: zero.

Third, JV deals, in particular affiliate marketing, are a great way to build your own list.

For every sale you make from your partner's list, you get a new name and email address to add to your own list. And it's a lot better than most list-building names which rely on free offers: with affiliate marketing, you build your list with people who are buyers, not just freebie collectors. They are the best customers you can get online!

Fourth, your JV partner, when he emails your offer to his list, is in effect endorsing you to his subscribers. The power of the endorsement boosts response and sale. Sometimes the praise they give you in their email is so generous you can with their permission add it as a testimonial to your product page.
Fifth, affiliate marketing enables you to offer your subscribers many products they want and need without you having to produce those products yourself.

For instance, many of my subscribers wanted to learn cold calling. I don't do it or teach it. But I teamed with sales trainer WW to offer a webinar on the topic to my list, which hundreds attended. In this case, the webinar was free, but I shared in the profits from WW's upsell to her paid sales training.

Sixth, JV deals are often much less effort than putting the whole product and marketing campaign together yourself. In one joint venture, a partner and I promoted a live seminar. My staff handled all the hotel and related details, while he handled all the videotaping. We made a modest amount, as we charged a low price and had a lot of expenses, but for a couple of days of effort we both walked away with a few thousand dollars apiece in pure profit.
And in addition to all these great benefits….
….JV deals make me thousands in extra income every year!
Here are just a few recent examples of my profitable JV deals with select partners:
Earned thousands in 60 minutes! With one partner, KY, we jointly promoted a 1-hour teleseminar to both of our lists. We charged $79 and got a few hundred attendees.

KY handled the logistics and the promotion for the most part, and interviewed me on the subject during the call. All I had to do was answer her questions.

I called in at 1:55 pm est, talked for an hour, and at 3:02 pm est hung up the phone and went back to work. After expenses, my 50% of the net came to $9,821 – about the most money I ever earned for a pleasant hour's "work."

982 sales from one email. MM agreed to promote a $19 ebook of mine to his huge subscriber list. The short email I wrote generated 982 sales for a gross of $18,658, adding almost a thousand new names to my list within about 24 hours.
Grossed over $120,000 in a weekend. With DF, we promoted a $2,500 weekend training to both our lists, limiting it to the first 60 people who signed up. Just a couple of emails sold us out, grossing over 120K.
$7,000 in profits from licensing our existing products. FG and I created a few audio courses and decided to license them jointly to other marketers to sell to their lists. The first email I sent out sold about half a dozen high-priced licenses and grossed over 7 grand.
I teach you all you need to know about joint ventures, affiliate deals, and product licensing in our ebook Grow Your Online Business Fast with Joint Ventures, Affiliate Marketing, and Licensing. Read on for details and a special risk-free offer….
Add $5,000 … $10,000 … even $20,000 to your income this year with profitable JV deals!
In the last year along I have added tens of thousands of dollars to my bank account by identifying, pursuing, and executing marketing campaigns with select joint venture partners.
And now in our 125-page ebook, Grow Your Online Business Fast with Joint Ventures, Affiliate Marketing, and Licensing, ace copywriter Conrad Hall and I give you step-by-step instructions on how to find, structure, and implement profitable JV deals.
In its pages, you will discover:
Why knowing your top keywords is essential to JV success and the best place to discover them online. Page 1.
The 5 main types of joint ventures. Which is best for you? Page 6.
Yes, you can acquire new customers with JV deals … but here's what else they can do for you. Page 8.
How to find the right joint venture opportunities and partners and the 3 types of JV partners you can work with. Page 11.
4 questions to ask before you start recruiting your JV partners. Page 13.
How to build your list of top 25 potential JV partners to do a deal with this year. Page 15.
7 tools you can use to find people talking online about topics related to your joint ventures. Page 19.
A simple 4-step process for ranking your potential JV partners to find the most desirable. Page 21.
6 key factors in knowing whether a JV deal makes good business sense for you and your potential partner. Page 22.
The 3-step process of reaching out to potential JV partners – and the materials you will need to do each effectively. Page 25.
5 essential points you must cover in your JV proposal to convince your desired partners to do a deal with you. Page 28.
Do you need a signed contract between you and your JV partners. Answer on page 29.
10 things you need to talk about with your JV partner to nail down a mutually attractive deal. Page 30.
The 7 JV marketing tools you need and how to create each. Page 33.
6 steps to earning thousands of extra dollars with affiliate marketing. Page 39.
6 affiliate marketing myths debunked. Page 40.
The 3 most common affiliate marketing mistakes and how to avoid them. Page 43.
10 proven ways to drive all the traffic you need to make your affiliate marketing promotion pay off handsomely. Page 48.
5 steps to evaluating an affiliate marketing program and deciding whether to participate. Page 53.
Should you join ClickBank and the other affiliate networks? See page 54.
How to determine whether a product you can promote as an affiliate is a good match for your audience. Page 55.
What commission rates are paid in affiliate marketing? Page 56.
Is it OK to use cookies to track orders and commissions due? Page 58.
The 10 most valuable affiliate marketing tools. Page 60.
8 tips for choosing the right domain name for your affiliate offers. Page 61.
3 steps to building an affiliate marketing blog site. Page 66.
How to promote the affiliate links given to you by your partners. Page 75.
The 3 types of product licensing arrangements and how to profit from each. Page 79.
The 10 most common product sourcing mistakes and how to avoid them. Page 80.
The hidden danger in buying master resale rights to a product. Page 85.
10 ways to turn Private Label Rights content into valuable and profitable information products of your own. Page 86.
Selling licenses to your info products? Here's how to price them. Page 89.
Sample documents including letter agreement … joint venture contract … non-disclosure agreement … affiliate agreement … starts on page 92.
Plus: affiliate marketing networks … autoresponder services … domain registration and hosting … video drawing services … keyword research tools … product licensing sources … merchant account providers … podcast recording services … shopping carts … WordPress plug-ins. Starts on page 108.
And so much more….
Would you pay me $29 to help you make $40,000?
So what is all that really worth to you?
I have made as much as $6,000 … $9,000 … even $40,000 in a couple of days from my various JV and affiliate marketing deals.
But you won't pay $9,000 … $900 … or even $90 to master the JV marketing strategies in Grow Your Online Business Fast with Joint Ventures, Affiliate Marketing, and Licensing.
That's because it's available to you now as a downloadable ebook for only $49.
But as part of this special offer, order now and it's yours for just $29.
That's less than I charge for just 5 minutes of my time, and it's a savings off the list price of $20.
But $29 is what you pay only if my JV, affiliate, and licensing strategies make you a lot more money online.
If not, then your price is zero. Zilch. Nothing. Nada. Thanks to….
….Our 100% iron-clad guarantee of satisfaction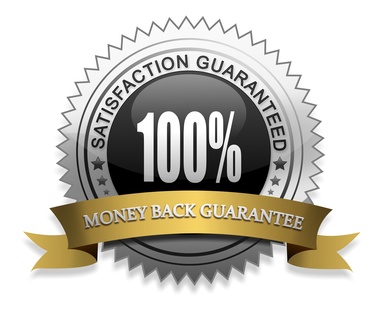 Your satisfaction with Grow Your Online Business Fast with Joint Ventures, Affiliate Marketing, and Licensing is fully guaranteed.
That's right.
If you are not 100% delighted for any reason – or for no reason at all – just let me know within 90 days for a full refund.
And you can still keep the ebook free, with my compliments. That way, you risk nothing.
One more point….
I meet a lot of people who, after years of struggling, finally get their online businesses working and start to make money. But they never make all that much.
They might be taking in a few thousand a month in sales – but could be making much, much more.
And until they, and you, embrace joint ventures, affiliate deals, and product licensing, your Internet income will always be limited by how much you can sell your list.
But when you master JV and affiliate deals, your income will soar as other marketers proactively sell your products, without charging for advertising, to their lists.
And when that happens, your income can soar.
So what are you waiting for?
To order Grow Your Online Business Fast with Joint Ventures, Affiliate Marketing, and Licensing on a 90-day risk-free trial basis, just click below now:
Sincerely,



Bob Bly
P.S. Order Grow Your Online Business Fast with Joint Ventures now and you get a FREE copy of my 60-page Special Report, Internet Information Marketing Power Secrets (list price: $29).
In it, you'll discover:
5 clever ways to capture the email addresses of your landing page visitors. Page 57.
10 tips for increasing landing page conversion rates. Page 39.
The most common mistake made in creating info products and how to avoid it. Page 22.
What the National Enquirer can teach you about selling information on the Internet. Page 8.
The 5 qualities of a kick-butt guarantee. Page 31.
How to double or triple landing page results with Taguchi testing. Page 54.
5 proven ways to build a large and responsive e-list of qualified prospects. Page 35.
Crafting the perfect "elevator pitch" in 3 easy steps. Page 14.
How to write strong bullets for your online copy. Page 5.
Give your self-published book the "loose-leaf" test – and here's why. Page 11.
And more….
To order Grow Your Online Business Fast with Joint Ventures, Affiliate Marketing, and Licensing … and get your FREE Bonus Report … just click below now: